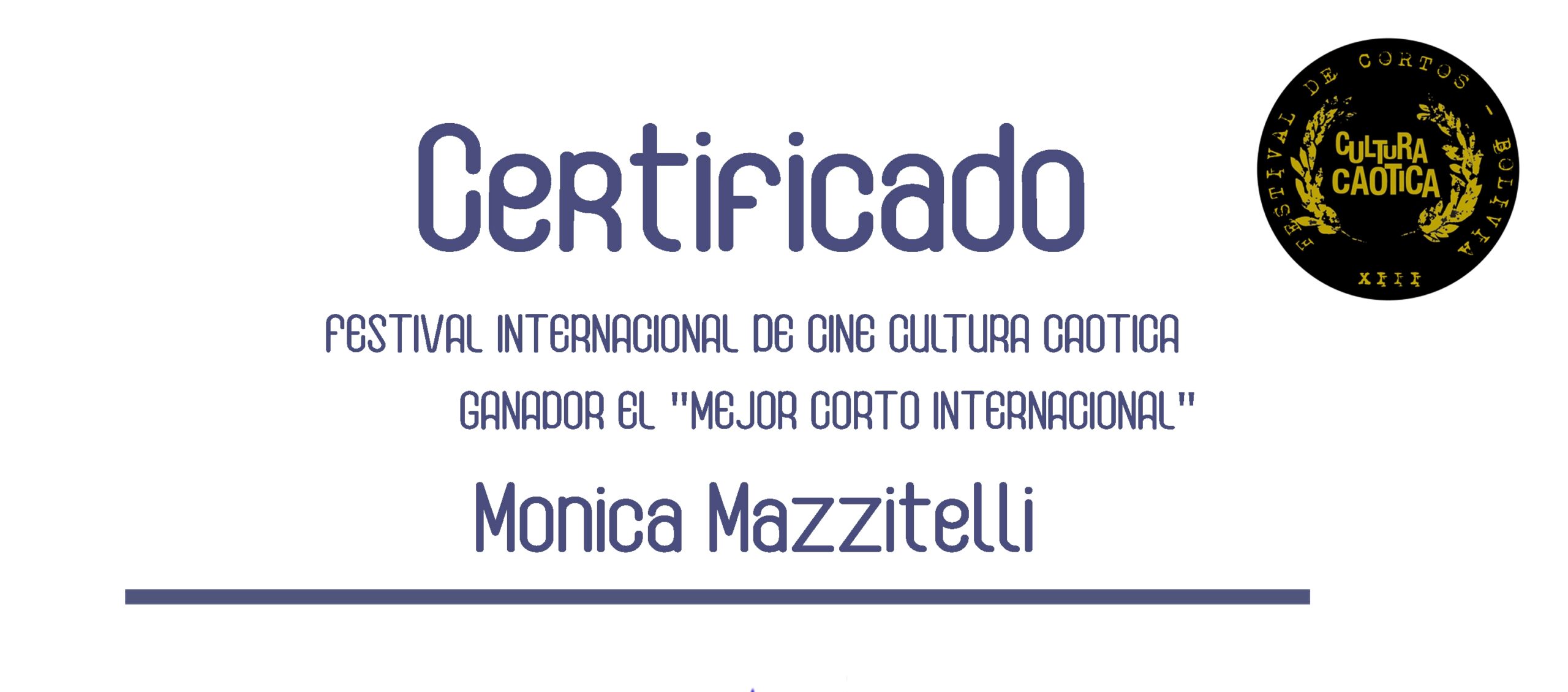 I am very glad to announce that The Wedding Cake won the 12th edition of the Cultura Caotica Film Festival!
This was the 79th festival competition for The Wedding Cake (and most probably the last!) and it feels strange and astonishing how far this little film managed to travel since the beginning of its journey, two years ago! With 15 wins and 10 nominations, I am honestly very satisfied.
I am truly thankful to everyone who gave their contribution to make it possible! My big gratitude to Mikael Moiner, Adriana Rosati, Astrid Hallén, Veli-Matti O Äijälä, Amer Kapetanović, Riccardo Cimino, Giulia Colavolpe Severi and last but not least of course Simon Häggström and Talita.