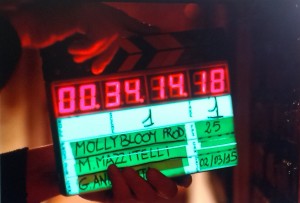 Please enjoy my showreel.
I have filmed some twenty-five short films (documentaries, narrative films, videos, promos, booktrailers). A selection of them participated to over 200 international film festivals, receiving numerous awards and nominations.
My latest work is an animated short, The Wedding Cake, that was prepared as a pilot to a larger project about prostitution and pornography, that I hope to complete by 2024. It has reached out to 80 festivals, winning many prizes and nominations.
My biggest success before The Wedding Cake is a documentary that I filmed in Mozambique, called Dignity. It has been selected by over 60 international festivals obtaining awards and nominations.
Another short is a jazz-inspired noir film called The Coltrane Code, also doing very well at many international film festivals.
Before these two, I shot another narrative short in Stockholm, called Midsommar, based on a short story I wrote in Italian and Swedish.
Among my musical videos my favorite ones are those I shot for Swedish jazz pianist Daniel Karlsson and for the Italian indie rock icon Andrea Chimenti.
My director carrier started almost by chance in 2006, as I shot a zero budget short film about the evil aspects of copyright The Disney Trap – How copyright steals our stories, that surpassed 1.84 million viewers on YouTube − I'm glad that my message went thru despite the extremely poor quality of the film.
I have also worked as a theater director in some plays I put on stage from my anthology Tutti giù all'inferno.
I have also worked as a theater director in some plays: I have directed a theatrical show for the Roman White night event held in 2007 at the Rome Exhibition Palace. It was extracted from my anthology Tutti giù all'inferno. The show went on stage again two months later Teatro 7 Theater in Rome.
I am also the co-author of the theatrical piéce Homer and Luther Blissett conquering Barocco, played during the Rome Enzimi Festival in 2006.

This is my YouTube channel