Monthly Archives:
August 2016

Wow! I am really honored that such an old and important festival selected my short film!
"Coltrane" selected for the China International New Media Short Film Festival, that will take place in Shenzhen City from November 25th to November 30th, 2016.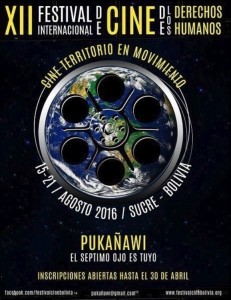 Screening today at 4 pm for "Dignity" at the prestigious Festival Internacional de Derechos Humanos in Sucre, Bolivia.
I feel deeply honored for having been admitted to a festival that holds such an important focus!