I am a feminist directress and a writer, born in Rome on August 22nd, 1964. I live in Sweden.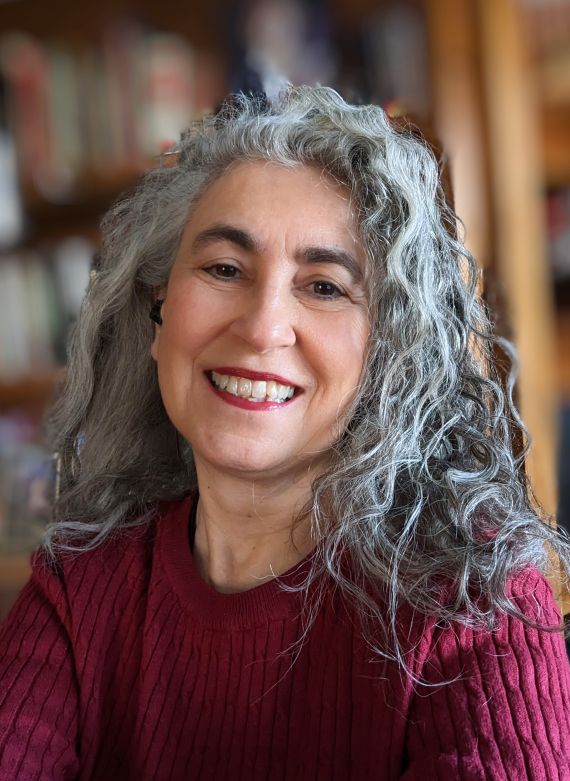 Please enjoy my showreel.
I have filmed some twenty-five short films (documentaries, narrative films, videos, promos, booktrailers). A selection of them participated to over 200 international film festivals, receiving numerous awards and nominations.
My latest work is an animated short, The Wedding Cake, that was prepared as a pilot to a larger project about prostitution and pornography, that I hope to complete by 2024. It has reached out to 80 festivals, winning many prizes and nominations.
My biggest success before The Wedding Cake is a documentary that I filmed in Mozambique, called Dignity. It has been selected by over 60 international festivals obtaining awards and nominations.
Another short is a jazz-inspired noir film called The Coltrane Code, also doing very well at many international film festivals.
Before these two, I shot another narrative short in Stockholm, called Midsommar, based on a short story I wrote in Italian and Swedish.
Among my musical videos my favorite ones are those I shot for Swedish jazz pianist Daniel Karlsson and for the Italian indie rock icon Andrea Chimenti.
My director carrier started almost by chance in 2006, as I shot a zero budget short film about the evil aspects of copyright The Disney Trap – How copyright steals our stories, that surpassed 1.84 million viewers on YouTube − I'm glad that my message went thru despite the extremely poor quality of the film.
I have also worked as a theater director in some plays I put on stage from my anthology Tutti giù all'inferno.

As far as fiction writing goes, I published two novels in Italian, the first one Gotcha umbrella-haired girl (Tana per la bambina con i capelli a ombrellone) for Rizzoli Publishing with the pseudonym Monica Viola in 2008. The second one was published in 2019 with the title To Die Free (Di morire libera), that will be republished again with a new title Michelina Di Cesare, briganta in April 2023 with Lorusso Editore. It is dedicated to the historical figure of Michelina Di Cesare, a female outlaw who lived in the second half of the eighteen century.
In 2007 I also curated an anthology of short stories (both mine and others') that I am very proud of, entitled Tutti giù all'inferno (Giulio Perrone Editore 2007).
All my other short stories have been published in various other anthologies, and online.
As a feminist writer I have freelanced for various papers and magazines and I am co-editor-in-chief for La poesia e lo spirito, an Italian lit-blog. I have written some two hundred pieces for various mags such as: Accattone, Bcomeblog, BlackmailMag, Carmilla, Carta, Diario, FaM, Giuseppe Genna, Grandevetro, Inciquid, Kai Zen, Le Donne Visibili, Loop Magazine, Micromega, Music on Tnt, Nazione Indiana, Off, Origine, Rassegna Sindacale, Slowcult, TabulaRasa, Terranullius, Toilet and Unonove.
I have also produced music, written lyrics, acted, done some photography, written scripts for movies and the theatre, organized festivals, conducted a radio show, and translated from English and Swedish. In 2002 I kicked off the readers' group iQuindici, volunteers readers connected to the Wu Ming Foundation, which I directed until 2009.
I am a Bachelor in Modern Literature (British, North-American, and Swedish/Scandinavian literature) and I graduated with a thesis on Joseph Conrad.
Unless specified, all the photos used are mine, including those appearing on the header.
Last update of this page: April 2023