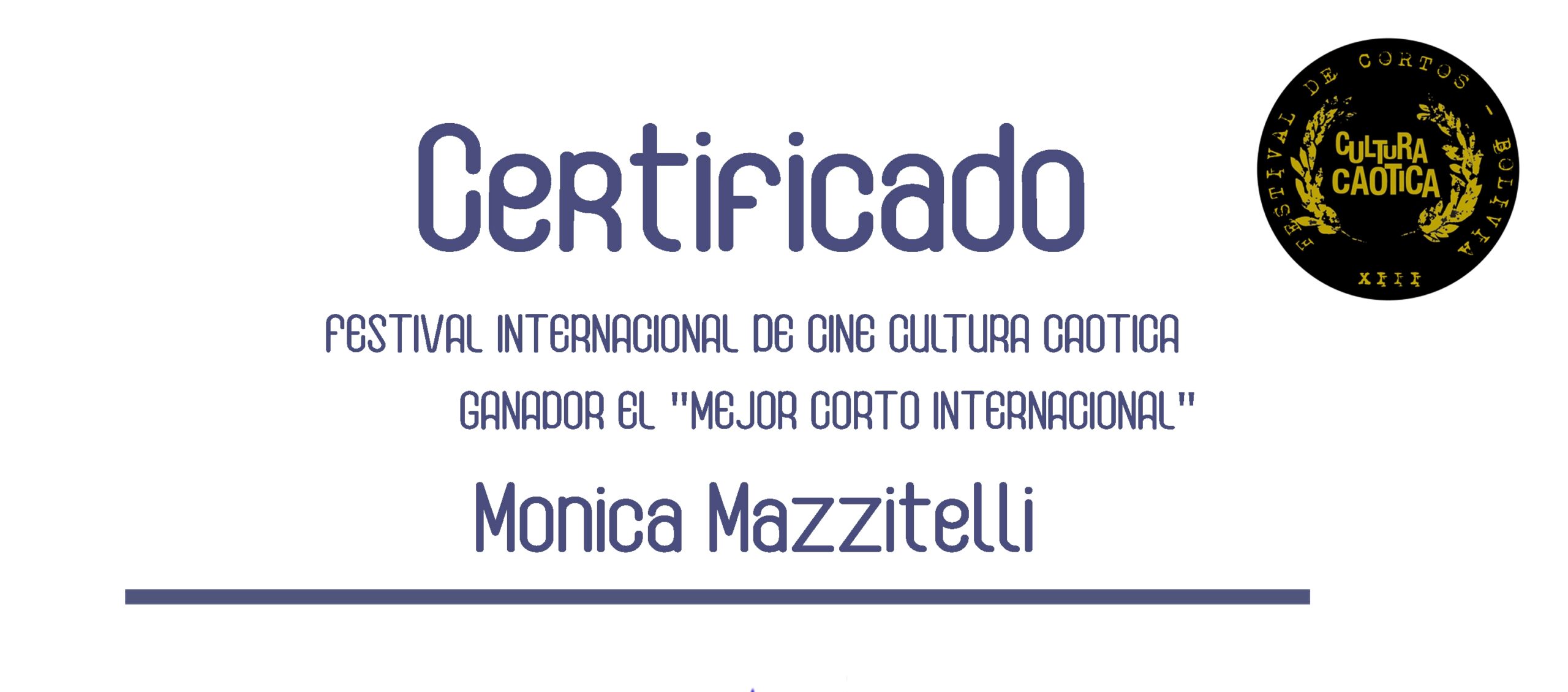 Jag är så glad att meddela att The Wedding Cake vann den 12 upplaga av Cultura Caotica Film Festival!
Detta var den 79:e festivaltävlingen för The Wedding Cake (och antagligen den sista!) och det känns konstigt och häpnadsväckande hur långt den här lilla filmen lyckades färdas sedan starten av sin resa, för två år sedan! Med 15 vinster och 10 nomineringar är jag ärligt talat väldigt nöjd.
Jag är verkligen tacksam till alla som har bidragit till att göra det möjligt! Min stora tacksamhet till Mikael Moiner, Adriana Rosati, Astrid Hallén, Veli-Matti O Äijälä, Amer Kapetanović, Riccardo Cimino, Giulia Colavolpe Severi and last but not least of course Simon Häggström och Talita.